Educational Mobile Animal Encounters
Visiting schools in Herts, Beds, Bucks, Cambs, East Midlands & London
We specialise in bringing a variety of friendly animals into schools, nurseries, children's centres and care homes, delivering a real hands-on educational, fun and extremely tactile experience for children and adults of all ages.
Our range of farm & small animal packages can all be tailored for your specific educational, project or event requirements. On a typical visit we will bring sheep, pigs, goats, chickens, ducks, geese, cow or donkey and a farm dog along with any young they might have at that time.
Our Soft, Furry & Friendly Small Animal Encounters are ideal for smaller Nurseries and PreSchools. We will bring a selection of Bantam Chickens, Rabbits, Guinea Pigs, a Pygmy Hedgehog, a Tortoise, a Barn Owl, Sugar Gliders and at least one of our lovely Dogs.
We also have specific packages such as Autumn Animals or Nocturnal Animals that can be tailored for KS1 topics.
With the need to keep costs to a minimum and the administration involved in school visits our mobile farm provides a great alternative. Our educational packages include a written risk assessments, agreed lesson plans and all teachers pre & post visit support material.
We have £10million Public Liability Insurance Cover and our staff are DBS checked - copies of which are provided at the time of booking
Corporate Animal Therapy & Wellbeing Visits
JANUARY 2024 OFFER: 2 HOUR SESSION FROM JUST £250+vat+travel
According to a recent Deloitte Report, poor Mental Health costs UK businesses upto £56 billion per annum.

Efforts by employers to improve mental wellbeing not only benefit employees themselves but may also reduce employment costs such as recruitment costs and provide broader societal benefits.

Furthermore the 2022 Deloitte analysis revealed that employers that invest in mental health support of their workforce can make significant gains. The report found the case for employer investment was stronger than ever, with an average £5 return for every £1 spent on wellbeing support.. .

Having a little time away from the desk doing something calming and fun can leave employees relaxed and refreshed, ready to return to their work duties.

To make an enquiry please complete this form.
*****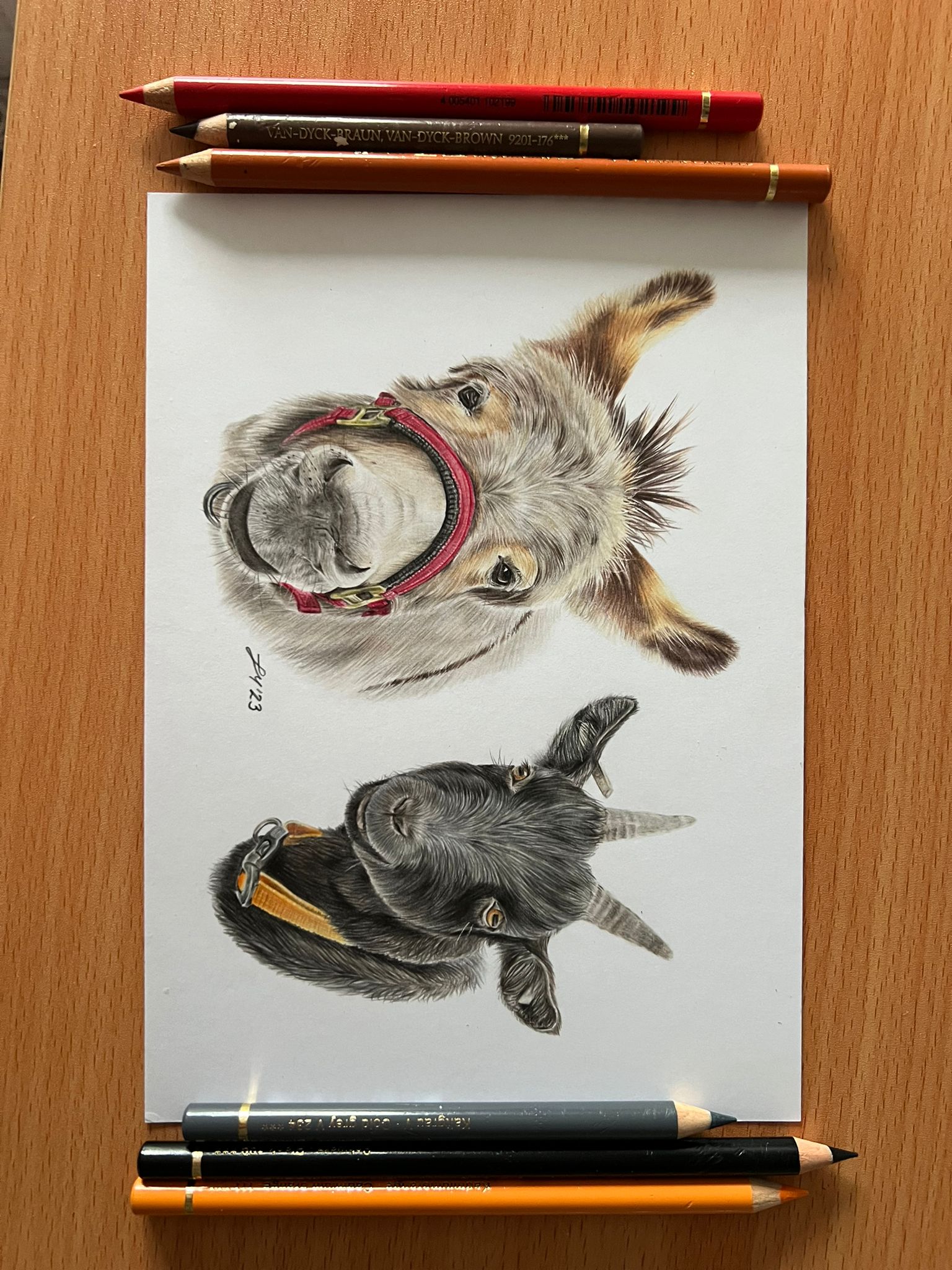 NEW ARK FARM ART CLUB STARTS JANUARY 6th
Would you like to learn how to draw farm animals?
BOOK YOUR PLACE HERE